Project MORE Provides Critical Housing in St. Louis, MO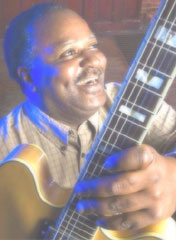 Richard - Project MORE Participant
A new program called Project MORE initiated by the Society of St. Vincent DePaul one year ago has already generated some amazing success stories through improving the lives of thirty homeless and disabled men. Because 29 of the 30 participants also carried criminal records, Project MORE Coordinator Gretchen Shipp and Case Worker Joe Piskulic have worked closely with Carleen Reck, Director of the St. Vincent DePaul Criminal Justice Ministry, and the Ministry staff. The following brief stories demonstrate the resiliency of the human spirit, and the tremendous value of coordinated community development and social service programs.
After a divorce and one tragedy after another, John, an aspiring artist, had only $35—enough to buy a tent which he set up near the river by St. Mary of Victories Church. A year ago, when John's tent was stolen, he agreed to participate in Project MORE. What a difference a year makes! John now lives in a small apartment, using the balcony when he needs open space, and he no longer is a regular visitor to area emergency rooms. When he was served a warrant for many old, outstanding tickets—for loitering, open container, etc.—the judge was so impressed that he had no tickets in his year with MORE that the judge cleared all the past violations. John has been now approved for disability, and he uses his check to pay his share of the rent each month. To complete his come-back, he has returned to using his artful skills.


Richard worked 18 years for the city. Yet, a fall from a work site and the resulting shattered ankle, surgery and infection, quickly drove him to drinking, drugs, and depression. When he was invited to enter Project MORE, Richard was in very bad physical health. He worked with the MORE staff to become approved for disability. With Project MORE's support, his health is much improved, and he is now able to walk. In fact, he re-developed his skills in music, purchased a keyboard, and now sings and plays at night clubs in the community. He has also learned how to market his skills via the computer.


A year ago, Horace stopped every day at the Society of St. Vincent DePaul for sandwiches, but refused advice to use a shelter in cold weather. He preferred to sleep in a commercial van, but this practice led to the loss of his toes to frostbite. After his surgery and some counseling with the MORE staff, he accepted the offer of a small apartment that would be "his own place." Compared to the streets, the apartment has been a much safer choice. Horace is still there after a year, and he has re-connected with the members of his family who are supportive. The stability and care of Project MORE has also allowed Horace to receive treatment for a newly diagnosed mental health disorder.
John, Richard, and Horace had chosen not to live or even sleep in shelters. They did not trust group homes. Yet, today they are off the city streets, living in their own, one-bedroom apartments. They have increased their skills and their level of self-determination. They, and 27 other men, have better lives because of Project MORE, a permanent supportive housing program funded by HUD in St. Louis, MO.
***
Thanks to the Society of St. Vincent DePaul for providing information about their housing program, and Elvira Kollar, assisted by HUD's 2008 Leadership Development Program, for bringing this success story to the public's attention.