How could Carol Christopher know on that hot August day in 1987 that her service as a community crisis line volunteer would lead her in directions that would change her life and the lives of countless troubled teens and youth?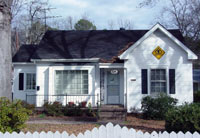 Our House provides housing and services for up to two years.

Christopher, who holds a PhD. and teaches music fulltime at the University of Louisiana at Monroe, took a call from a 12-year-old named Jennifer who was miles from Monroe but deep in crisis with no help in sight. So frustrated at her inability to provide assistance to the child, Christopher began a quest to address the needs of youngsters such as Jennifer.
Today, almost 15 years later, Dr. Christopher is the executive director of Our House, Inc., which provides emergency shelter, support and guidance to runaway and homeless youth between the ages of 10 and 22. Partially funded with HUD Continuum of Care Homeless Assistance funds, Our House provides housing and services for up to two years.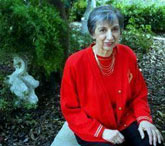 A 12-year-old's call 15 years ago changed the direction of Carol Christopher's life and the lives of many troubled Louisiana youngsters.

Our House has a number of programs, including a 24-hour crisis phone line called 343-teen; a peer mentoring program; a tutoring program for residents; counseling and responsible living; a transitional living program; and summer ALERT, which includes arts, life-skills, enrichment, recreation, and tutoring. These programs provide a platform for conflict resolution between parents and children. Since opening in 1989, some 1400 youngsters have received shelter, and more than 90 percent have returned home.
Jackie Matthews, a former transitional living client, says she felt like a small child alone in the dark. Says Matthews: "I didn't know I would meet so many people who would have a major impact on my life and my way of thinking." She credits the terrific staff with guiding and supporting her, a teenage mom who had no idea how she was going to take care of herself, let alone her two small babies. "They saw potential in me to make something of my life." Matthews, who now has a new husband and a new job, says her experience at Our House has helped her realize the choices she has, and that she responsible for making and living with them.
| | |
| --- | --- |
| Former client Jackie Matthews didn't know how she would support herself or her kids until the staff at Our House showed her how. | |
"Our aim is to make a young person's life more positive, more helpful, more rewarding," says Dr. Christopher. "We strive to affirm their identity, uniqueness and importance in the world. We don't talk. We act."