With a new day dawning for public housing authorities (PHA) across the nation in the HUD-mandated shift to project based accounting, the Buffalo PIH staff has taken a dynamic lead in providing upstate New York PHAs significant savings through energy efficiencies.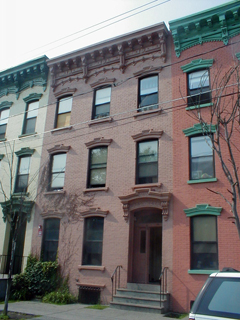 The turn-of-the-century rowhouses in Albany and a high rise in Binghamton will benefit from new energy performance contracts that will reduce energy cost and improve energy delivery. HUD has played a vital role in helping negotiate these contracts.
General Engineer Ken O'Connor has emerged as one of HUD's foremost experts on energy performance contracting for housing authorities and he was the HUD lead in negotiating two important deals in December. Ken didn't don a red suit or come down any chimneys but the "gift" of his expertise will mean big energy savings to a couple of housing authorities facing some difficult times in the shift to project-based management.
On December 5th, HUD signed off on a nearly $8 million contract for Albany Housing Authority. The cost savings from the transition to more energy efficiency will result in a saving to authority of $643,000 in the first year. One of the most salient features of the contract is that the housing authority is not required to front any of the $8 million. The improvements are paid for through the cost savings from the new energy savings. New York State is an active partner in the energy efficiency push, providing almost $6.5 million in grants and loans to the Albany Housing Authority.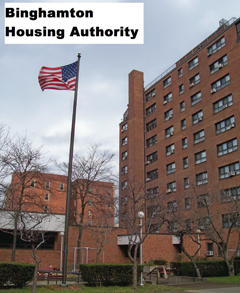 Binghamton Housing Authority
Two weeks later, the Binghamton Housing Authority was approved for a $6.3 million program that will save nearly $360,000 per year. New York State catalyzed this program with over $3 million in grants and loans.
Beyond the boundaries of the Buffalo PIH jurisdiction, Mr. O'Connor has provided technical assistance to the Virgin Islands, other regions, and Headquarters staff in developing and implementing these energy efficient contracts.