On Memorial Day America honors the men and women who make the ultimate sacrifice in defense of our great Nation.We remember not only our friends and comrades who served, but also those brave Americans whose legacy of service today secures our liberty. On Monday, May 28, we honor America's Armed Forces.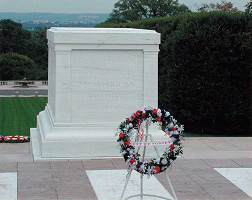 Memorial Day Commemoration Ceremony
While the wars of today are different, the adversary is the same: those who hate freedom, equal rights and personal dignity, and envy the countries that embody them. The Americans who have fallen in these wars defended home and family and sacrificed their lives to serve the enduring principles that separate civilization from brutality.
HUD honors our employees and associates with loved ones in military service and those who have lost family members in past or present military actions. We honor the sacrifice of America's military heroes by respecting the great cause of freedom to which they gave all they had to give.