Birmingham Field Office Participates in Operation Reveille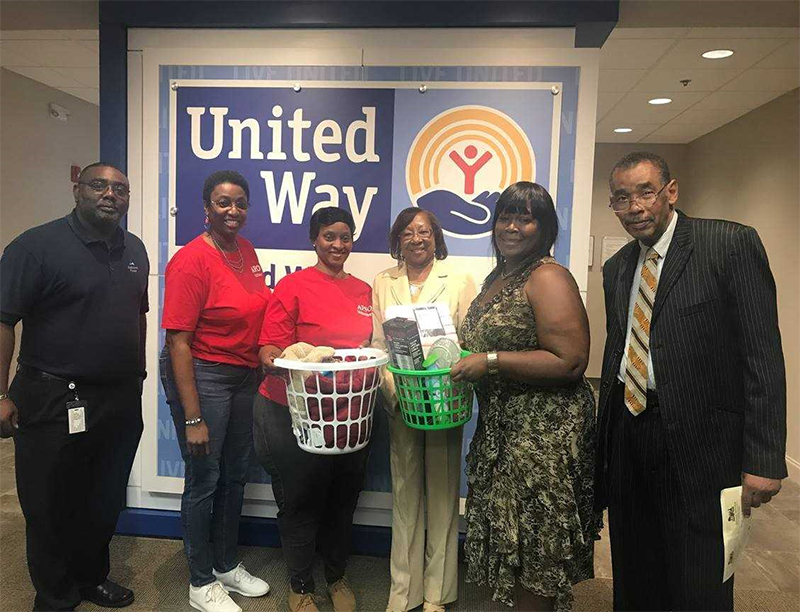 Reveille support and service team members along with County Commissioner Shelia Tyson, Chairman for this year's Operation Reveille on the far right next to Hollis Wormsby, HUD Birmingham Office.


On June 26, 2019, U.S. Department of Housing and Urban Development (HUD) Birmingham Field Office staff joined with U.S. Department of Veterans Affairs (VA) employees and other non-profit agencies to put on the fourth annual Operation Reveille. Operation Reveille is special joint effort by HUD, the VA and others to house homeless Veterans. Initiated under the leadership of Paula Stokes with the VA, Operation Reveille attempts to bring all of the services that homeless Veterans will need to secure permanent housing under one roof, such that Veterans who start the day homeless can end the day with the keys to their new housing units in their pockets.
Operation Reveille is an extension of the partnership between HUD and VA to offer the VASH program for homeless Veterans. Under VASH, homeless Veterans first apply for assistance through the VA Medical Center where they are screened to determine if they meet eligibility requirements and to determine what supportive services, they will need to assist them in maintaining permanent housing. Then those Veterans who are determined to be eligible are referred to participating Housing Authorities where special vouchers have been set aside just for them.
During Operation Reveille 23 landlords and three Housing Authorities were onsite to assist Veterans. All the Veterans had been previously screened and approved for VASH vouchers but had not yet found housing. There were vans onsite to take Veterans out to look at housing that had been pre-inspected as part of the lead in, to the operation. Those Veterans who found housing that they liked were then able to come back to the operations center, have their vouchers processed and their application for housing approved onsite. Alabama Power was also on hand and processed applications to have power turned on onsite, and even approved payment arrangements for applicants with outstanding bills. By noon on June 26, 12 of the 35 participating Veterans had already signed leases to their new apartments and been given keys.
Veterans were also helped with furnishing their new homes and other social service providers were onsite as well. Jefferson County Commissioner, Shelia Tyson, a Veteran herself, chaired this year's Operation Reveille and spoke passionately about the importance of giving men and women who had sacrificed so much for our country the assistance they needed to be able to sustain themselves in permanent housing. The best part of the day was seeing the joy in the eyes of Veterans when they realized that they were no longer homeless and now had a place to call home.
###