Denver Celebrates Homeownership Month with First-Time Homeowner Success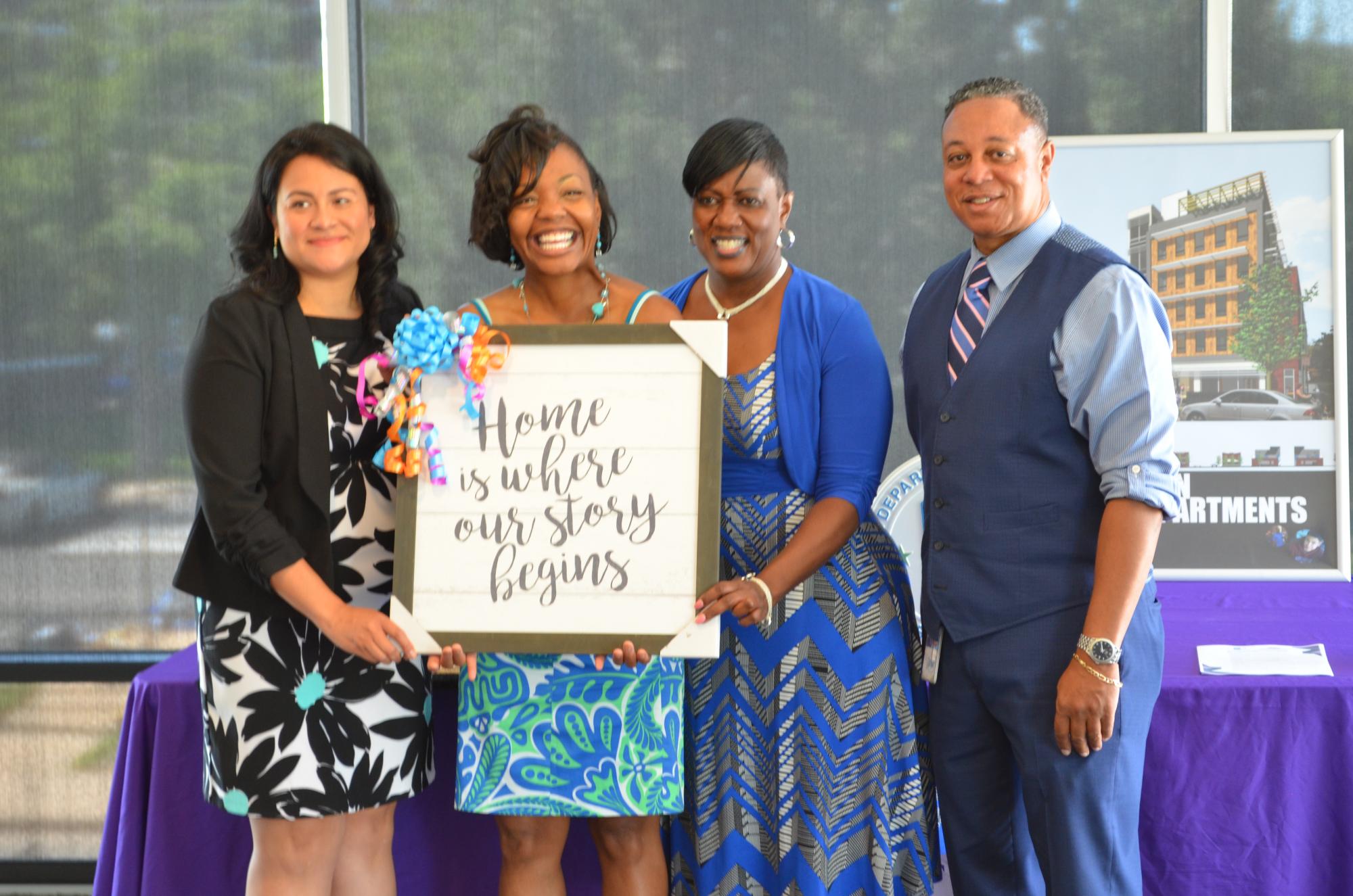 Cecilia Cervantes (Del Norte Neighborhood Corp.), Latasha Walker, Helen Taylor (Northeast Denver Housing Center) and HUD Region VIII Deputy Regional Administrator Eric Cobb

The Denver Regional Office celebrated Homeownership Month with Del Norte Neighborhood Development Corporation (http://www.delnortendc.org/), a nonprofit that provides housing counseling and down payment assistance to first-time homebuyers throughout Colorado.
Latasha Walker is one of Del Norte's many success stories. After five years of hard work Ms. Walker purchase her first home in March 13, 2018. Due to a bout of homelessness and personal life struggles, Ms. Walker worked through the Empowerment Program and started working on job stability, credit and savings. She began the homeownership program in 2017 and started working with her lender to get pre-approved and learn about the assistance programs that were available to her. Her journey lasted eight months before finding a home she could call her own.
Because of the current market in the Denver Metro Area, finding a home was a challenge, but together with her homebuying team and hard work was able to leverage several programs to make her dream a success. Ms. Walker purchased a deed-restricted property through the City and County of Denver.
She received down payment assistance through Colorado Housing Assistance Corporation (http://www.chaconline.org/). She also benefited from homeownership education provided by Northeast Denver Housing Center (https://www.nedenverhousing.org/), made possible through Colorado Housing and Finance Authority.
###