Region IX Honolulu Field Office Director, Ryan Okahara, Promoted to Brigadier General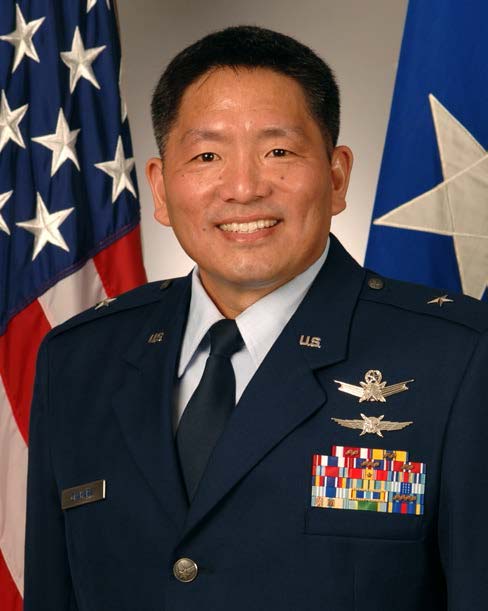 Brigadier Ryan Okahara's official U.S. Air Force photo.

On September 5, 2014, before an audience of a 100 friends, family and colleagues, the Hawaii Air National Guard promoted Colonel Ryan Okahara, and Region IX Honolulu Field Office Director, to the rank of Brigadier General. Hawaii Governor Neil Abercrombie and Mindy Okahara, Ryan's wife, officially pinned on the gleaming silver stars on each shoulder.
The ceremonial event was held at the Hawaii State Capitol Auditorium. It was hosted by Major General Darryll Wong, the Adjutant General of the State of Hawaii.
Brigadier General Okahara is now the Commander of the Hawaii Air National Guard. He has duties and responsibilities for 2,500 military members operating F-22 fighters, KC-135 refueling aircraft and C-17 strategic airlifters. They perform Hawaii air defense, intelligence, air traffic control and combat communications missions.
He received his regular commission in May 1990 as a distinguished graduate from the Air Force Reserve Officer Training Corps program. He was most recently deployed to active duty service from July 2012 to January 2013 in Qatar.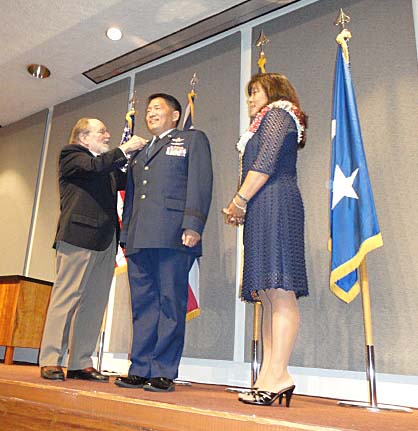 Hawaii Governor Neil Abercrombie and Mrs. Mindy Okahara pin on the stars at the official promotion ceremony for Brigadier General Okahara.

Ryan joined the Region IX leadership team in 2011. He has guided the Honolulu office with a skilled and expert hand. He also served as the acting Las Vegas Field Office Director for much of fiscal year 2014. There he received kudos from the local, state and federal elected officials for his support during the transition to new leadership. Prior to coming to HUD Ryan served as Deputy Comptroller for the State of Hawaii's Department of Accounting and General Services.
###