FHA SECTION 242 PROVIDED $128 MILLION IN MORTGAGE INSURANCE FOR THE NEW STATE-OF-THE ART OISHEI CHILDREN'S HOSPITAL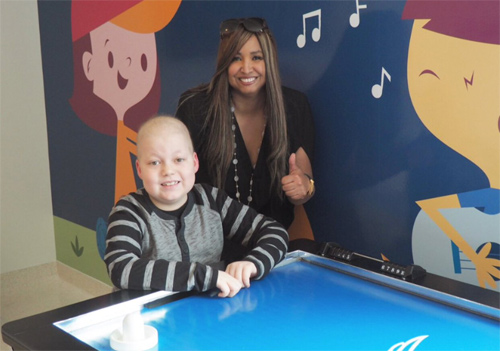 Mason and Lynne.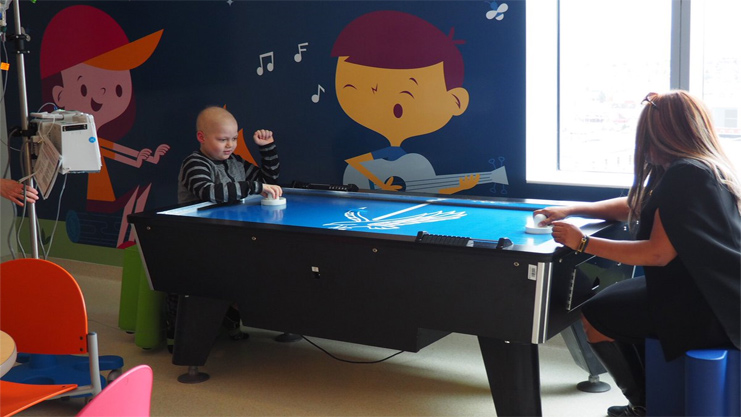 Mason and Lynne playing air hockey.


HUD Regional Administrator Lynne Patton toured the John R. Oishei Children's Hospital in Buffalo, part of the Kaleida Health system that serves over 1 million patients a year in Western New York.
HUD FHA provided $128 million in mortgage insurance through FHA's Section 242 Mortgage Insurance Program for Hospitals, assisting the health care center in replacing the 125-year-old building with a new 400,000-square-foot facility. The new building boasts 12 floors, 185 beds, and is the access point for pediatric critical care as the region's only Level I pediatric trauma center and the largest neonatal intensive care unit in the region.
RA Patton toured multiple floors and met Mason, a young patient accompanied by his parents that was playing air hockey in one of the family lounges. Lynne was able to play a few rounds and was decidedly beaten by the young player.
Leading the tour was Oishei Children's Hospital President Allegra Jaros, assisted by Kaleida VP of Campus Development Robert Bragg; Executive VP & CEO Jonathan Swiatkowski; Senior Vice President and Chief of Staff Michael P. Hughes; and Facilities Director, Peter Murphy.
HUD staff included Region II Deputy Regional Administrator Stephen Murphy; Buffalo Acting Field Office Director James Brylinski; CPD Director Bill O'Connell; Senior Management Analyst Jacob Dale; and Public Affairs Specialist Olga Alvarez.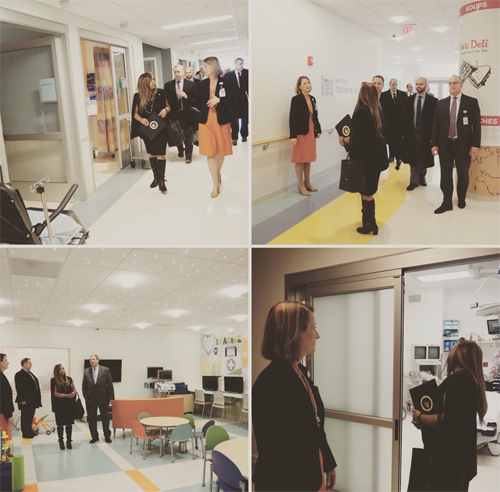 Oishei composite.


###