2008 Oregon Photo Gallery
See how HUD funds benefit your community.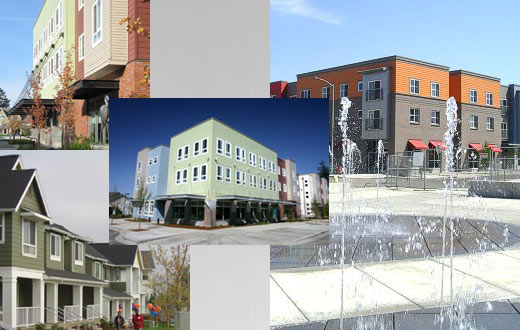 New Columbia
New Columbia, a HOPE VI project in Portland, is one of the most successful redevelopment projects in the nation.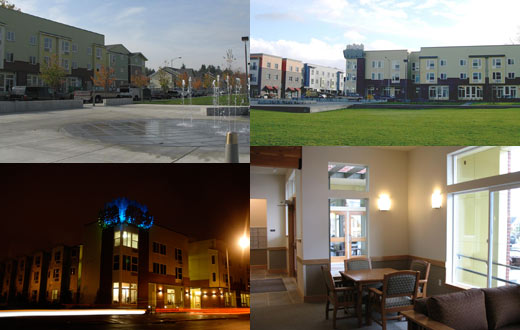 Trenton Terrace
Trenton Terrace is a 66-unit, Section 202 project in Portland, located in the heart of the New Columbia neighborhood. A coffee shop, produce market and Portland's newest park are across the street. Trenton Terrace was built with state-of-the-art green materials to enhance energy efficiency and sustainability.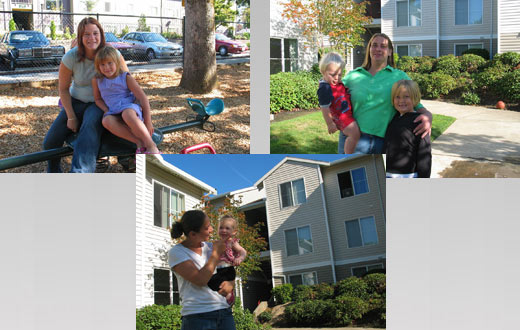 HopeSpring
HopeSpring is a Supportive Housing program in Washington County that has helped many homeless families work through hard times, take control of their lives, and learn to live independently.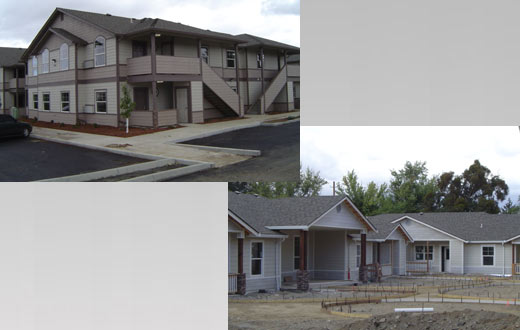 Supportive Housing in Medford
Supportive Housing and HOME Program funds were used to build Sky Vista (top) and Lithia Place (bottom), two multi-unit supportive housing projects in Medford.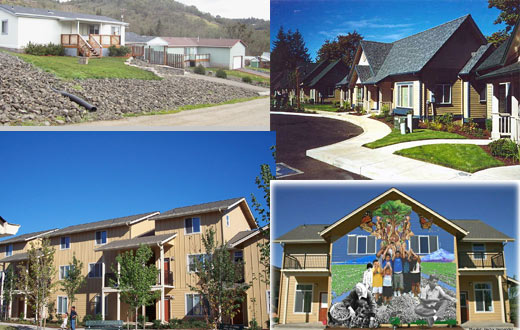 CHDO projects
Community Housing Development Organizations (CHDOs) have partnered with HUD to build affordable housing throughout the state. Here are a few examples. Contact our Office of Community Planning and Development for information about any of these projects.

###