Faith and Determination Drive Columbia Multifamily Housing Resident to Achieve Dream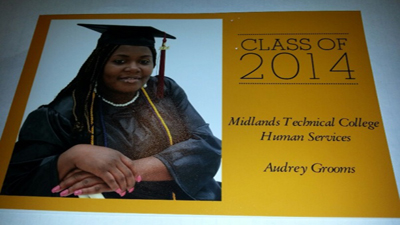 Audrey Grooms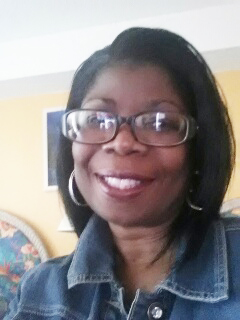 Edna Samuels, Resident Service Coordinator

"If you can imagine it, you can achieve it, if you dream it you can become it" applies to all who have the faith and determination to pursue their dreams. Therefore, as a HUD employee working in the affordable housing industry, nothing is more exciting than learning that a multifamily housing resident has found the courage, confidence and motivation to successfully transform their life during a journey toward self-sufficiency. Such an occasion occurred recently when Jim LaBoe, Regional Property Manager with the Westminster Company, submitted a story he received from Edna Samuel, Resident Service Coordinator, involving a young mother currently residing at Prescott Manor Apartments, an 88 unit 100% HUD subsidized community located in Columbia, South Carolina.
In 2007, Audrey Grooms, a mother, former student and volunteer, moved into Prescott Manor Apartments. According to Ms. Grooms she was a care-free individual with no serious goals except to move from under her mother's authority. However, she soon realized that a lack of self-discipline along with a poor attitude only cultivated a life without hope. Therefore, she began attending resident meetings and other events offered at Prescott Manor's HUD approved Neighborhood Networks (NN) Center. Subsequently, Ms. Edna Samuel, Resident Service Coordinator and Ms. Shantae Harrison, Property Manager, began to notice Audrey and saw that she had so much potential. With a little "push" and encouragement, Audrey successfully applied for an internship through a partnership established with the City of Columbia. Additionally, Audrey made the decision to apply and enter college in 2010. Although going to school, working full-time and taking care of her daughter were major challenges, Audrey kept the faith and continued to pursue a personal goal of graduating in 2013. However, an unexpected medical challenge forced Audrey to defer her dream.
Fortunately, Audrey's dream was only deferred temporarily. Once again, with support from caring staff at Prescott Manor, Audrey overcame the challenges of a high risk pregnancy, and was given a second opportunity to participate in an internship with the City of Columbia Police Department. Furthermore, Audrey achieved the personal goal of becoming an official 2014 graduate of Midlands Technical College and proudly accepted one of the most prestigious awards the academic community can bestow - selection to Who's Who Among Students. Audrey's story is testament to what can be accomplished when you have faith, determination and a vehicle to help you to follow your dreams.
"The beauty of our HUD housing assistance programs is these funds provide residents the opportunity to lift themselves out of temporary poverty to permanent self-sufficiency," said Larry Knightner, HUD South Carolina Field Office Director. "They learn that education is one of the keys to success. Residents can achieve success and not have to worry about a decent place to live because HUD is there to provide a helping hand."
Contributors: Elaine F. Bennett, HUD South Carolina Office, Jim LaBoe, Regional Property Manager and Edna Samuels, Resident Service Coordinator, Westminster Company. Article prepared by Elaine Bennett, Senior Project Manager, Columbia, Multifamily Program Center.
###