Homeless Count: City of Casper, Wyoming, Proclamation
On January 28th, 2015 Vice Mayor, Daniel Sandavol representing the Casper City Council read a proclamation declaring January 28th as Casper Point in Time Count day.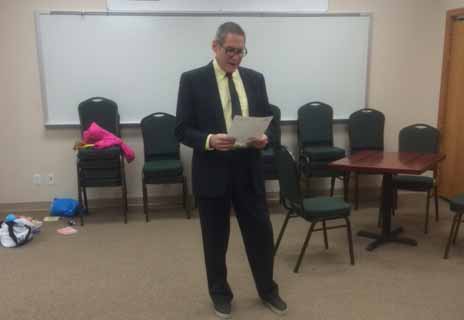 Vice Mayor, Daniel Sandavol reading Point in Time Count Proclamation
The proclamation was read at Seton House a homeless transitional and supportive housing provider in Casper Wyoming. It was signed by Mayor Charlie Powell.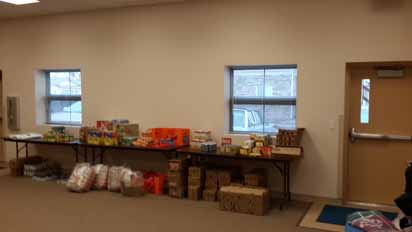 Food and supplies for the homeless
Seton House also served as the command center for volunteers. It was the site where food, clothing and counseling took place.

Bags of water, food vouchers and information.
Read the Casper Proclamation (text) (PDF)
###