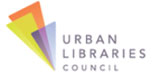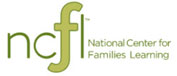 HUD No. 19-082
HUD Public Affairs
(202) 708-0685
For Release
Tuesday
May 28, 2019
---
NATIONAL EFFORT TO TRANSFORM PUBLIC HOUSING INTO BOOK-RICH ENVIRONMENTS REACHES ONE MILLION BOOKS
WASHINGTON - In just its third year, a national campaign to promote literacy and a life-long love of reading has distributed one million books to children living in public housing. The Book-Rich Environments Initiative (BRE) (www.nationalbook.org/programs/book-rich-environments) is a collaboration aimed to transform public housing authorities (PHAs) into book-rich environments by providing diverse, high quality books and other literacy tools to children and families living in HUD-assisted housing
The BRE Initiative seeks to improve literacy outcomes and to ensure all young people, regardless of their background, have the tools they need to reach their full potential. Led by the National Book Foundation, the initiative includes the combined efforts of the U.S. Department of Housing and Urban Development (HUD), the U.S. Department of Education (ED), the Urban Libraries Council, and the National Center for Families Learning.
"Books opened up an entire world for me and I know how powerful they can be for so many kids we serve," said HUD Secretary Ben Carson. "One million books and counting!"
"We work year-round to make sure that all kinds of readers, all over the country, have the resources and the encouragement to help form meaningful, lasting relationships to literature" said David Steinberger, Chairman of the Board of Directors of the National Book Foundation. "We couldn't do this work alone, and it's been amazing to be able to offer our support to the outstanding teams at local libraries and literacy organizations who work tirelessly to serve their communities."
Thirty-nine HUD-assisted communities in 22 states across the country serve as local partners, implementing the following key components:
Book Distribution - free, high-quality, diverse books provided to children and families living in HUD-assisted housing.
Library Engagement - young people and families engaged in the love of reading and connected with the ongoing literacy activities offered by the local public library.
Partnership Building - strategic partnerships on the local level, established between the local public housing authority, the local library, and local literacy partners to develop and deliver ongoing community and educational programming.
The BRE Initiative is made possible through the generous book donations provided by: Candlewick Press, Hachette Book Group, HarperCollins Publishers, Macmillan Publishers, Penguin Random House, Scholastic, and Simon & Schuster.
Each local public housing authority pledges to hold at least three book-distribution events at which the publisher-donated titles make their way into the hands of children and families. These events are held at public housing buildings and community centers, with local library branches facilitating giveaways, coordinating library card signups, and sharing information on literacy resources available to families. Past events have included building a pop-up library in administrative offices, hosting holiday events that couple festivities with book distributions, and even PHA staff visiting residents door-to-door to pass out books.
With a focus on providing free books, programming, and vital connections to local resources, BRE seeks to make long-lasting impact within PHAs, helping to create sustainable book rich environments where literature is accessible and celebrated within the community. All participating BRE cities and counties can be found below.
Phenix City, AL
Phoenix, AZ
Chandler, AZ
Contra Costa Co., CA
Fresno, CA
Los Angeles, CA
Marin County, CA
San Diego, CA
San Joaquin County, CA
San Mateo County, CA
Stanislaus County, CA
Boulder, CO
Sarasota, FL
Tampa, FL
Nampa, ID
Pocatello, ID
Fort Wayne, IN
Topeka, KS
Louisville, KY
Cambridge, MA
New Bedford, MA
Springfield, MA
Anishinaabe Reservations, MN
Kansas City, MO
Billings, MT
Durham, NC
Lincoln, NE
New York, NY
Akron, OH
Cincinnati, OH
Portland, OR
Brownsville, TX
Harlingen, TX
Houston, TX
Gregory, TX
San Antonio, TX
Roanoke, VA
Tacoma, WA
Washington, DC
###
HUD's mission is to create strong, sustainable, inclusive communities and quality affordable homes for all. More information about HUD and its programs is available on the Internet at www.hud.gov and https://espanol.hud.gov.
You can also connect with HUD on social media and follow Secretary Carson on Twitter and Facebook or sign up for news alerts on HUD's Email List.