Escalating housing prices and the affects of natural disasters and market forces have unveiled a new and emerging problem in Florida - lack of Workforce Housing. Defined as housing that is attainable by those professionals who earn 80-140% of the area median income - typically teachers, police officers, nurses and other low-paid professionals - providing more workforce housing has become one of the top economic development issue facing the State of Florida. Local governments throughout Florida are facing alarming shortages of affordably priced housing, impacting retention of essential personnel and adversely affecting healthy, balanced and sustainable economic development.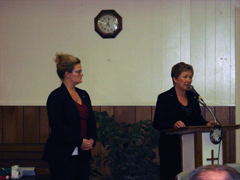 Florida-s 12 Regional Planning Council
With growing emphasis on the housing issue, Florida-s 12 Regional Planning Councils have embraced the importance of addressing Workforce Housing and finding methods to address what is most important to all of Florida-s communities. Previously, housing was viewed as a local issue requiring local resolution, however, because of the importance of housing to State, it has become a regional issue that can perhaps best be resolved at a regional level.
The Jacksonville HUD Office is aggressively promoting the America-s Affordable Communities Initiative and serves as one of twenty-one advisory, and seven elected, members, of the Northeast Florida Regional Planning Council-s Affordable / Workforce Housing Task Force. The Council is now considering joining HUD-s National Call to Action for regulatory reform to promote production of more affordable, workforce housing.
Workforce Housing in the City of Jacksonville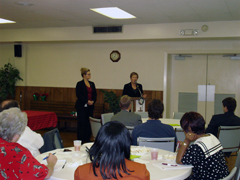 Task Force's Chair, Councilwoman Elaine Brown
While the average cost of a home in Jacksonville has increased about 461% over the last 30 years - from about $46,500 to $261,000 - Jacksonville remains below the state average when compared with prices in Miami, Orlando and Tampa, where prices have escalated more dramatically.
Although the workforce housing and affordability issue is not as severe in Jacksonville as it is elsewhere in Florida, there is still concern. In 2005, home-sale prices in Jacksonville / Duval County (FL) increased 19.9%, while family incomes increased just 3 percent. In order to address the situation before it gets worse, early in 2006, Jacksonville Mayor [John Peyton] appointed a five-member Task Force on Affordable and Low-Income Housing, lead by Councilwoman Elaine Brown. Of Jacksonville's growing need for workforce housing, she said, "Let's go ahead and get aggressive about this. . . . It is a problem that's going to continue, it's not going to go away."
During the past three years, the city of Jacksonville has devoted nearly $100 million toward housing -- with an estimated 75 percent of that funding benefiting those who earn less than 80 percent of the area's median income.
After six months of research and debate, in mid-December 2006, the Committee developed a Draft Report to the Task Force that outlined some of the needs for Jacksonville, recommendations to address them and an outline of a timeline to accomplish some of their goals.
Work Force Housing legislation will soon be sent to the Jacksonville City Council for approval. Among the most important recommendations the Task Force will make is the creation of an affordable housing office that will be, according to the Task Force's Chair, Councilwoman Elaine Brown, "oriented toward speeding up the developer permitting process and reducing red tape." Brown added, "Anything we can do to keep the costs down, that"s the role the city is going to play. It is dependent on all of us working together."
Workforce Housing in the State of Florida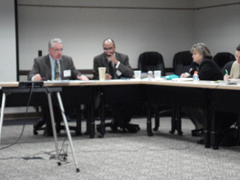 The Community Workforce Housing Innovation Pilot (CWHIP) Program
The State of Florida, too, has responded to the workforce-housing problem across the State. Effective July 1, 2006, The Community Workforce Housing Innovation Pilot (CWHIP) Program passed by the Florida Legislature, provides financial and regulatory incentives for the provision of affordable housing for "essential services personnel (i.e. police and teachers).
With grants and incentives to affordable rental and home ownership projects, the state - through Florida Housing Finance Corp., and local government - will target high-cost and high-growth counties. The Law also appropriated $50 million for the Home Retrofit Hardening Program and $15 million in funds to eligible entities for affordable housing recovery from the eight hurricanes of 2004 and 2005 when over 10% (700,000) of the state-s housing units were adversely affected.
In response to the Workforce Housing crisis, the Florida League of Cities also launched their Institute for Community Housing Program in October 2006. The Institute is an educational and technical assistance program geared to expose municipal elected officials and their housing staffs to the latest tools, trends, and funding resources designed to successfully develop attainable / affordable workforce housing and homeownership opportunities. Through a series of eight separate full-day seminars facilitated by national and state housing experts, the Institute will train participants on key aspects needed to launch and complete successful housing development projects.
The National League of Cities; U.S Department of Housing and Urban Development; Florida Department of Community Affairs; Florida Housing Finance Corp., and the Florida Housing Coalition are collaborating to provide education on new approaches to affordable housing including tools that ensure success and access to federal / state resources and technical assistance.