Beckley House Welcomes New Tenants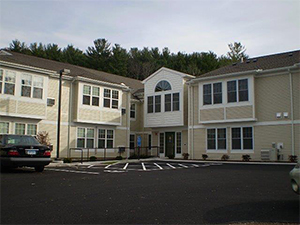 Beckley House


Beckley House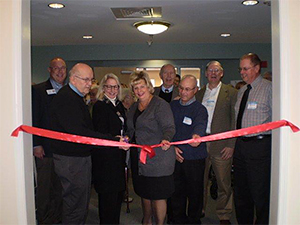 HUD and DoH officials join community leaders for the ribbon-cutting ceremony of Beckley House.

On November 13, 2014, U.S. Department of Housing and Urban Development (HUD) and Connecticut Department of Housing (DoH) representatives joined community leaders to celebrate the completion of the expansion of Beckley House in Canaan, CT.
The new construction and expansion provides for the addition of ten one-bedroom units to the existing twenty-four one-bedroom units for very low-income seniors aged 62 and over. All units have a separate kitchen, combined dining and living room, and full bathroom. The Geer Campus includes a pharmacy, beauty salon, community room, library and Dial-a-ride shuttle for residents. Residents at Beckley pay 30 percent of their adjusted gross income which includes electric and cable service.
The addition of the ten units will help fill a need for subsidized housing for the elderly in the state's Northwest corner. State Representative Roberta B. Willis, D-Salisbury, said "the Beckley project provides access to affordable housing to those who have lived in the area all their lives, access to safe homes because it's expensive to retrofit houses and access to community living in a rural area where isolation can be a problem."
HUD contributed $1.7 million to construct the project under its Section 202 Supportive Housing for the Elderly program. Additional funding was provided by the Connecticut Housing Finance Authority (CHFA) and the Connecticut Department of Housing.
###