Future Site of Hartford.Health.Works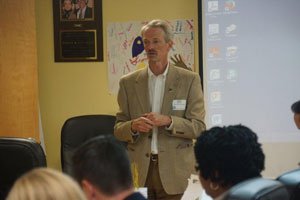 Executive Director of Hartford.Health.Works Mark Borton presents an update on the SC2-winning project.

On September 16, 2016, HUD Hartford Field Office Director Suzanne Piacentini and Senior Management Analyst Marc Boucher, along with partners from the North Hartford Promise Zone (https://www.hudexchange.info/programs/promise-zones/promise-zones-overview/), local Hartford businesses and staff from the Small Business Administration (SBA), United States Department of Agriculture (USDA) and Environmental Development Administration (EDA), toured Veeder Place, which aims to be the future site of the Hartford.Health.Works project.
Hartford.Health.Works was the winner of $500,000 prize from Hartford's Strong Cities, Strong Communities Initiative (SC2) (www.huduser.gov/portal/SC2/home.html), a competition initiative administered by EDA that seeks to strengthen neighborhoods, towns, cities and regions around the country by enhancing the capacity of local governments to develop and execute their economic vision and strategies, providing necessary technical assistance and access to federal agency expertise, and creating new public and private sector partnerships.
The tour highlighted plans for the multi-use space, which envisions building on existing strengths in health care technology to create biomedical companies and attract existing ones to the city. The group's efforts could extend into start-ups sharing lab space and expensive equipment, and shaping Hartford into a hub of medical device manufacturing. Educational and training programs also would be a key component via a partnership with Asnuntuck and Capital Community Colleges.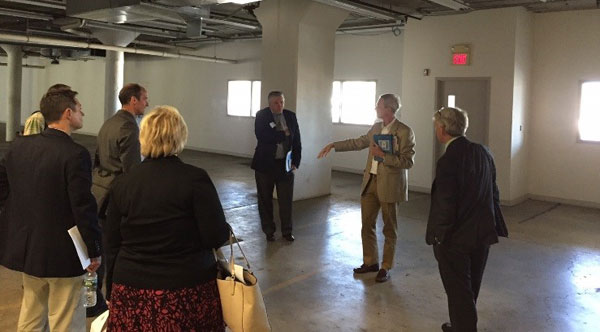 Mark Borton shows attendees the proposed manufacturing space for the Hartford.Health.Works project.

###