50th Anniversary of the Fair Housing Act Celebration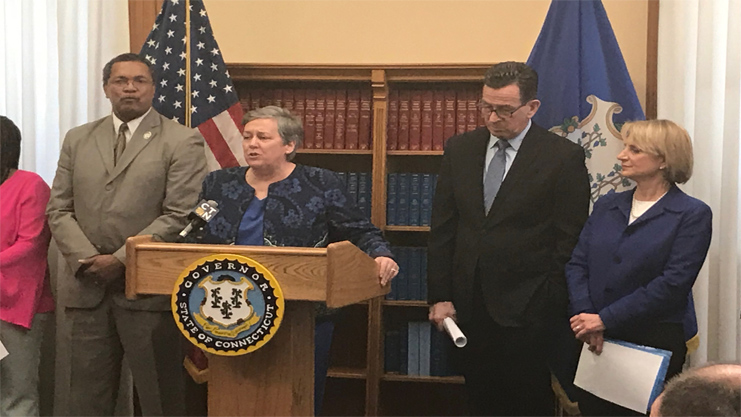 CT Fair Housing Center's Executive Director Erin Kemple addresses the group with Governor Dannel Malloy and CT Department of Housing Commissioner Evonne Klein to her left.


April 11, 2018, marked the 50th anniversary of the passing of Fair Housing Act, a landmark piece of legislation that continues to play a role in advancing equality in housing. Like many communities across the nation, HUD Hartford Field Office Director and staff joined Connecticut's housing leaders in celebrating the law's anniversary which made housing segregation on the basis of race illegal in the United States.
Surrounded by legislators, state officials, fair housing advocates and participants on the state's Fair Housing Working Group, Governor Dannel Malloy issued a proclamation declaring April 11, 2018 Fair Housing Day in the State of Connecticut. Governor Malloy's proclamation stated that, "Connecticut must continue to fight for fair housing, and enact legislation that will help enforce the spirit and intent of the Fair Housing Act." Commissioner Evonne Klein added, "On the anniversary of the Fair Housing Act, I am reminded of how far we've come but I also know how much more we have to do."
###