Thumbs Up for Homeownership in Kentucky!
By Deborah Knight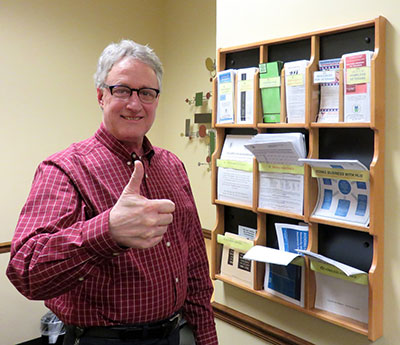 Customer Service Representative Tom Ryan
It is common for customers to visit the HUD Kentucky Office wanting homeownership information, but it is really appreciated when someone enthusiastically returns to thank you for your assistance.
Such was the case when Tom Ryan, the Customer Service Representative, was helping a gentleman with all of the resources available to buy a home and told him before he left, "Come back and let me know when you buy your first home," and off the customer went.
About a year later the gentleman, who was in the building for business, stopped in to see Tom and exclaimed, "Hey, remember me? You helped me when I was in here last year wanting to buy a home and told me to come back and let you know when I bought my first home…well I closed on my home last week!"
Tom smiled and congratulated him with a big thumbs up and off the new homeowner went!
###