Three Outstanding Individuals
Represent over 60 Years of HUD Experience
The Las Vegas Field Office presented Second Half of Year Award Certificates to these employees
M. Roy Porter, 31 years,
Outstanding Performer Award
M. Roy Porter
The Outstanding Performer Award Certificate was presented to M. Roy Porter, Senior Community Planning and Development (CPD) Representative. Roy was selected for this award for his continued outstanding performance in providing valuable information. He shares information with all program areas in the office.
Mr. Porter has been with HUD 31 years. Roy has worked in Housing and the Office of Indian Programs. He is a certified Economic Development and Financial Professional (E Professional (EDFP). He has participated and conducted numerous training programs in regard to Community, Housing, and Economic Development with the Department. He is considered very knowledgeable in HUD-CPD programs.
In 1995, at the University of Maryland, Roy completed HUD's Housing and Community Development Executive Training Program. He followed up in 1998 by attending the Harvard University, John F. Kennedy School of Government Program for Senior Executives.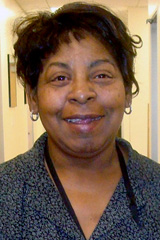 Terry L. Foster, 23 years, Most
Valuable Player Award
Terry L. Foster
A Most Valuable Player Award Certificate was presented to Terry L. Foster, Multi-family Program Assistant. Mr. Frank Castro highlighted Terry's commitment when he assigned her as the single point of contact in the implementation of the first Multifamily Children's Health Fair held in Las Vegas, Nevada. Her work on this activity was nothing but remarkable.
Ms. Foster has served the Federal Government over 31 years. She started with the U.S. Army in 1977. After that she worked with the Avionics Facility in Indianapolis, Indiana, as a Procurement Clerk. There she did contract analysis work. She decided to join HUD in Flint, Michigan. Ms. Foster has worked in Single Family (Loan Management, Mortgage Credit, Real Estate Owned/REO), Multifamily Asset Management and as an Administrative Representative.
She transferred to the Las Vegas, Nevada Field Office. Terry currently is assigned in the Multi-family Asset Management Branch. Beside her duties in this area, she also is performing as the Las Vegas Union Steward, National Federation of Federal Employees (NFFE); Region IX. Terry is the union voice for all Las Vegas HUD employees.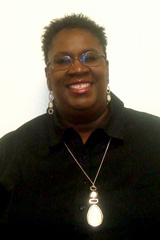 Phyllis A. Hargrove, 10 years,
Cross Program Achievement
Award
Phyllis A. Hargrove
The Cross Program Cross Program Achievement Award Certificate was presented to Phyllis A. Hargrove. Phyllis has performed admirably throughout this year. She worked with Single Family staff to insure marketing goals were met. Ms. Hargrove continues to strengthen her contacts in the Faith-based community by assisting them in providing HUD services to their congregations.
Ms. Hargrove brought to HUD over 15 years experience in the Urban Planning field. She has worked as a Planner for several cities in California. She was a Senior Planner for the City of Las Vegas before joining HUD in 1999 as a Community Builder Fellow. She worked with Field Policy Management (FPM) and then became a permanent HUD employee as a Senior Community Planning Development Representative (CPD).
Phyllis is now working in Field Policy and Management (FPM) as an Operations Specialist. She is tasked daily to increase partnerships with County, City and non-profit groups to bring HUD's information to their clients.
Contact these and other outstanding employees at the Las Vegas Field Office.