Rochester Housing Authority Resident Becomes A Homeowner Through HUD's Family-Self Sufficiency Program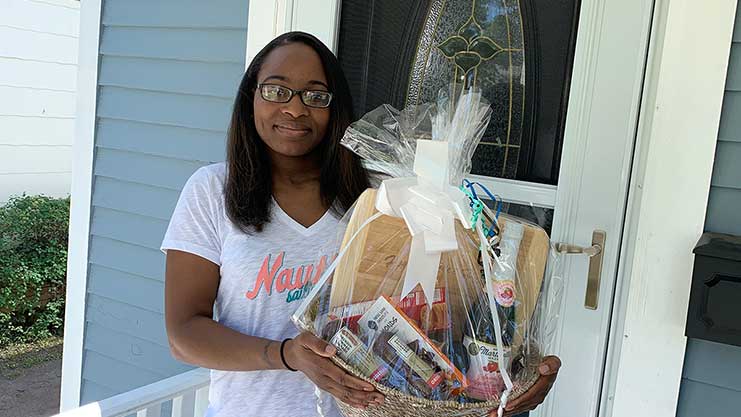 Ashley Sims standing in front of her new home!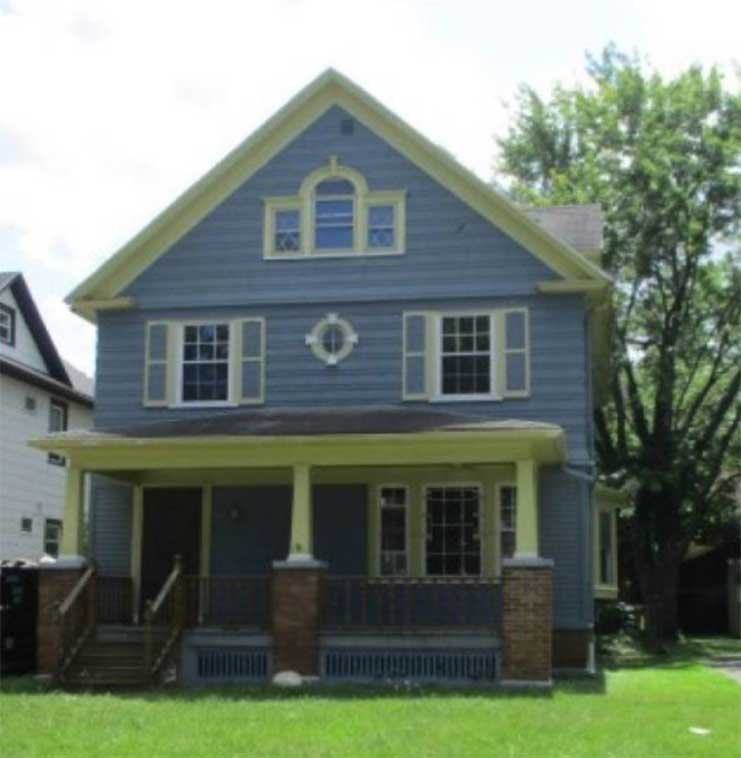 Photo of the brand-new home Ashley Sims recently closed on in Rochester, NY.

Ashley Sims conducting an interview.
ROCHESTER, NY - June is Homeownership Month, a time of year when HUD, the Federal Housing Administration (FHA) and others recognize the importance of homeownership and its impact upon the lives of American families, local neighborhoods, and the national economy. During the coronavirus pandemic, millions of Americans are seeking assistance to achieve or sustain homeownership as the foundation to the health and well-being of their families.
Ashley Sims, a first-time homebuyer from Rochester, NY, embodies HUD's goal of empowering residents to become self-sufficient and achieve the American dream. Ashley is a recent graduate of the Rochester Housing Authority's Family-Self Sufficiency (FSS) program and closed on her home in March.
"Owning a home brings stability to families and builds dedicated neighborhoods that provide a legacy for children and grandchildren," said Lynne Patton, HUD Regional Administrator for New York and New Jersey. "The Rochester Housing Authority did an incredible job helping Ashley understand her expenses and responsibilities and assisted her in taking the very first steps towards securing her future. Ashley is the embodiment of self-sufficiency and determination our programs strive for at HUD."
Ashley Sims was able to purchase her home after the completion of the FSS program. She entered the program to further her education, restore her credit, and own a home. With the assistance of the supportive services offered through the program, she was able to improve her credit score by 123 points, increase her earnings by $15,000 through employment, began attending courses at Genesee Community College, and was able to accrue almost $7,000 in escrow savings which enabled her to purchase her home. Ashley also received assistance through HUD by obtaining an FHA loan, and she received a $3,000 grant from the city of Rochester and $3,000 from the State of New York Mortgage Agency (SONYMA).
FSS is a program that enables HUD-assisted families to increase their earned income and reduce their dependency on welfare assistance and rental subsidies. Public Housing Agencies (PHAs) work to secure commitments of public and private resources to help develop action plans for HUD-assisted persons to carry out over a five to seven-year period. Secretary Ben Carson awarded more than $79 million to nearly 700 public housing authorities across the country to help families reach self-sufficiency. The Rochester Housing Authority received $200,877.
Since launching its homeownership program in 2001, the Rochester Housing Authority (RHA) has assisted 217 low-income families in making the transition from renting to owning their own homes. The program is designed to help Public Housing residents and Housing Choice Voucher/Section 8 participants increase their earnings and build assets and financial capability. In 2019, 33 graduates completed the program earning $200,000 in combined escrow savings.
###