EME Apartments Providing Employment Opportunities and Hope for Low Income Multifamily Housing Residents
HUD approved Neighborhood Networks (NN) Center of Conway Resource Center Making a Difference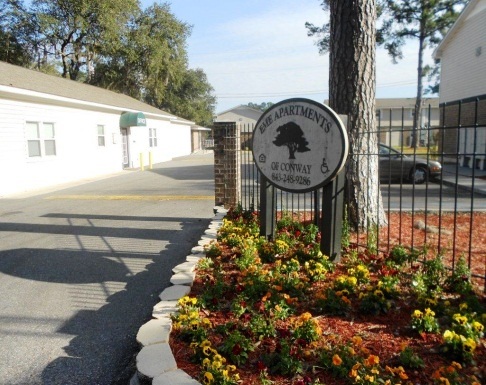 EME Apartments, a multifamily housing property located in Conway, South Carolina

Since 1969, EME Apartments, a multifamily housing property located in Conway, South Carolina has been providing affordable housing for low income individuals in South Carolina. The 50 unit, 100% subsidized complex was in extremely poor physical condition when a visionary non-profit consisting of three African Methodist Episcopal Churches (Emanuel, Morris Brown and Ebenezer) purchased the property in 2010. Since that time more than $1 million has been invested in overall property improvements and renovations such as new exterior lighting, rod iron fencing surrounding the site, installation and conversion from gas to energy efficient electrical heat pumps, new tile floors, 100% window replacement, roofs replacement, electrical meters and power transformer to accommodate increased electrical energy requirements, and parking lot resurfacing.
Additionally, management launched a grand opening to showcase the newly established HUD approved Neighborhood Networks (NN) Center (EME of Conway Resource Center) in July 2011. The Center has four computers, two scanners and three printers which assist tenants in seeking employment opportunities since the local employment agency is located approximately 15 miles from the property. Furthermore, the center offers computer training, educational programs, and a variety of other support geared toward providing economic opportunities and encouraging life-long learning for residents.
During the past year many residents have taken advantage of opportunities offered by the Center. For example, Demitta Adgerson has resided at EME Apartments since 2011 and is ecstatic about a recent job offer she attributes to involvement in the NN Center. Basically, it has been a difficult and challenging journey for Demitta, a single parent. However, perseverance, persistence and encouragement from Center staff inspired Demitta to establish educational goals and eventually engage in a teaching career.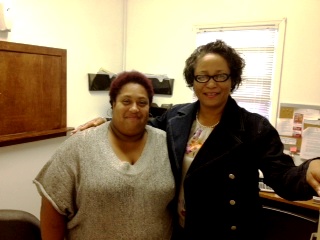 HUD approved Neighborhood Networks (NN) Center (EME of Conway Resource Center) helping residents.

It all began in September 2012 when Demitta became a volunteer at the Neighborhood Networks Center's after school program, Palmetto Kids. The after school program was formed in collaboration with Palmetto Works Community Development Corporation, a local partnership established approximately three years ago. Subsequently, Demitta began her volunteerism as an Assistant Camp Team Leader, whose responsibilities included caring for children pre-K through 8th grade, and serving as a mentor for other camp staff. Due to hard work and steadfast commitment Demitta was promoted to Camp Team Leader within one month. As Camp Leader, Demitta taught camp attendees to strive for excellence which trickled down to other students attending the NN Center such as a high school senior who achieved a 1200 SAT score and several other students that are currently listed on their school's A/B Honor Roll.
Center staff and volunteers of Palmetto Kids helped Demitta to recognize her potential as a bright shining star, and she is currently a substitute teacher in the Horry County Public School District. Demitta has also expressed the desire of pursuing a teaching degree at a local college. Although Demitta has added responsibilities resulting from substitute teaching and being a single mom, she still maintains her daily attendance at the NN Center giving back to the community. Her, motto is "Go get the best, never settle for less, and let God do the rest."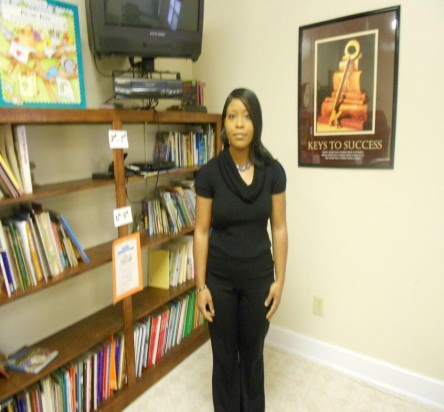 Ms. Quantrell Quick

Finally, EME Apartments continues to positively impact the daily lives of residents seeking opportunities to excel and reach their highest potential. Ms. Quantrell Quick a divorcee and mother of two young boys states, "EME Apartments has provided me the opportunity for a second chance. As a resident of EME Apartments I am able to provide a stable environment for my boys and the ability to be the woman that I am today. It has allowed me to become more accountable for the choices that I make...I've gone back to school and landed a great opportunity for employment. You've given me the chance to demonstrate to others that there is hope."
Ms. D. Katrina Reaves, Property Manager/Center Director and Mr. Reese Quick, President, Southern Development Management Company are contributors to this article. EME Apartments is managed by Southern Development Management Company.
###