Helping a Veteran Find the Calm After the Storm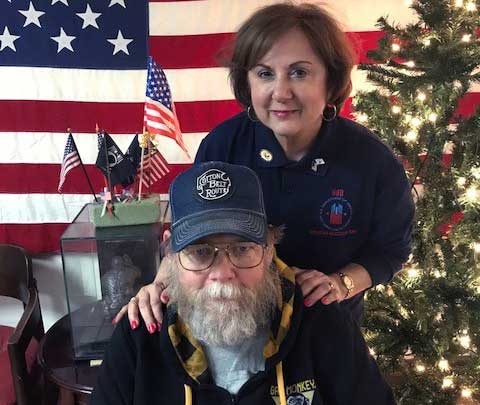 U.S. Armed Services veteran Charles Teal with San Antonio, Texas CPD Representative Marinella Murillo.


For months, Charles Teal lived out of his truck after Hurricane Harvey destroyed his mobile home in Aransas Pass, Texas. The flood waters also destroyed all the needed documentation to verify his status as a disabled veteran. Like so many of his neighbors, Charles came to the local Federal Emergency Management Agency (FEMA) Disaster Recovery Center seeking refuge and safe, permanent housing.
HUD staff sprang into action and contacted the Corpus Christi Veterans Affairs (VA) Homeless Coordinator to verify Mr. Teal's veteran status and to update his medical records. Working together, HUD and VA worked closely to secure temporary shelter assistance and transitional housing through HUD-funded agencies. The Corpus Christi Continuum of Care provided Charles a security deposit and two months' rent.
Soon, Mr. Teal will have a permanent place to call home and a strong foundation to rebuild his life. Learn how HUD helps during disasters.
###