HUD Celebrates Grand Opening of Penrose Place in Sheridan
HUD Region VIII Field Director Lyle Konkol joined Sheridan [WY] Mayor, John Heath, members of the Volunteers of America (VOA) [Northern Rockies] and the Sheridan Chamber of Commerce for the grand opening of Penrose Place.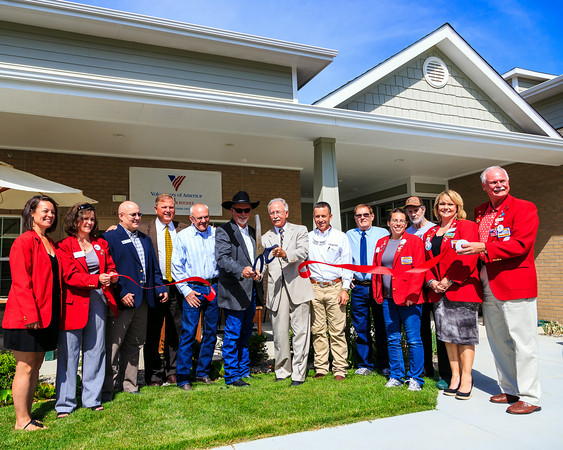 HUD Field Director Lyle Konkol joins Sheridan Mayor John Heath,
members of the Sheridan Chamber of Commerce and the Northern Rockies
chapter of the Volunteers of America, the Penrose Place Grand Opening.
The project features 14 - one bedroom units and will serve 14 low-income independent living seniors age 62 or older.
The Sheridan VOA Elderly Project is one of the very last Section 202 projects to have received a HUD Capital Advance for the development of this valuable affordable senior housing project.
In addition to the HUD Capital Advance Fund Reservation financing in the total amount of $2,191,694, the project received additional funding assistance from the Capital Magnet Program of the U.S. Treasury in the amount of $253,440. It also received the HUD Demonstration Pre-development Grant ($153,840) and the VOA donation of the development site, as well as a VOA donation of a portion of the Developer's Fee.
###