HUD No. 19-166
HUD Public Affairs
(202) 708-0685
For Release
Friday
November 15, 2019
---
HUD RELEASES VIDEO FEATURING FORMERLY HOMELESS VETERAN
WASHINGTON - The U.S. Department of Housing and Urban Development (HUD) today launched the latest story (https://youtu.be/Cp8xLECUi9M) in the "Humans of HUD" campaign, which features photos and videos of individuals who have overcome hardships with assistance from HUD. Porsche Williams, a U.S. Navy veteran talks about experiencing homelessness and how the HUD-Veterans Affairs Supportive Housing (HUD-VASH) program helped her find a place to call home. This week, HUD announced veteran homelessness in the U.S. continues to decline according to a new national estimate which indicates the total number of reported veterans experiencing homelessness in 2019 decreased 2.1 percent.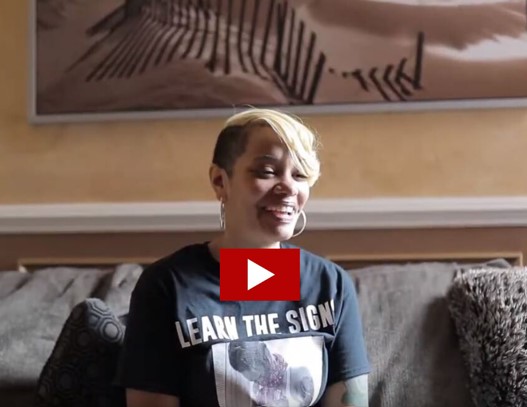 https://youtu.be/Cp8xLECUi9M
"Documenting the stories of the people we serve, brings new meaning and purpose to our work," said HUD Secretary Ben Carson. "Porsche's journey from homelessness to finding a home reminds us of the important role we play here at HUD. I join our Department and nation in thanking Porsche for her service to our country and wish her well this Veterans' Day"
Humans of HUD is a photoblog and videoblog dedicated to documenting the journeys of people who are impacted by the Department's programs and services. The inspiring collection of photos and stories are part of an ongoing, intimate conversation with everyday Americans who are working to overcome homelessness, drug addiction, natural disasters, among other challenges. Individuals interested in sharing their story with Humans of HUD can submit it to HumansofHUD@hud.gov.
Through this series of personal portraits and interviews, HUD has created a window into the lives of America's most vulnerable populations. The series will be featured regularly on HUD's Facebook (www.facebook.com/HUD), Twitter (https://twitter.com/HUDgov), and Instagram (www.instagram.com/hudgov) pages, and archived on HUD.gov/HumansofHUD.
Listen to Porsche's story and other Humans of HUD stories on HUD's YouTube channel (www.youtube.com/playlist?list=PLDYbj6cykYZ8W-HYrHrnzBIVpGfGmasv3).
As a way to pay it forward, Williams founded RestoreLife (www.restorelifellc.com), an organization where she provides suicide intervention training and coaching.
###
HUD's mission is to create strong, sustainable, inclusive communities and quality affordable homes for all. More information about HUD and its programs is available on the Internet at www.hud.gov and https://espanol.hud.gov.
You can also connect with HUD on social media and follow Secretary Carson on Twitter and Facebook or sign up for news alerts on HUD's Email List.