Deputy Secretary Ron Sims
Biography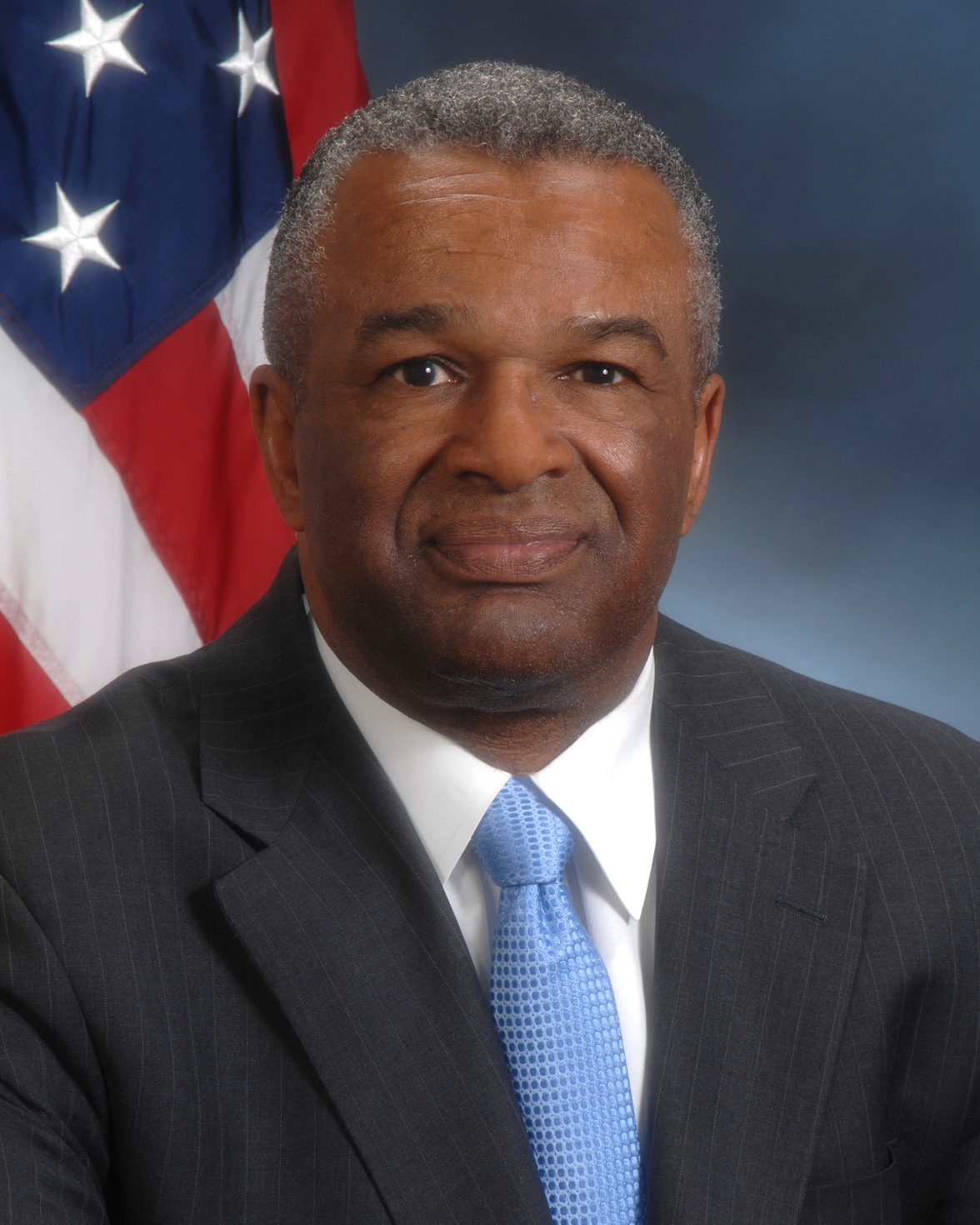 Ron Sims was unanimously confirmed by the U.S. Senate on May 6, 2009, and sworn in as the Deputy Secretary for the U.S. Department of Housing and Urban Development on May 8, 2009. As the second most senior official at HUD, Sims is responsible for managing the Department's day-to-day operations, a nearly $40 billion annual operating budget, and the agency's 8,500 employees.

Sims previously served as the Executive for the King County, Washington, the 13th largest county in the nation in a metropolitan area of 1.8 million residents and 39 cities including the cities of Seattle, Bellevue and Redmond.

While serving three terms, Sims was nationally recognized for his work on transportation, homelessness, climate change, health care reform, urban development and affordable housing. His leadership in affordable housing and multiple community and housing partnerships have funded 5,632 units of housing during his 12 years.

One of the hallmarks of the Sims Administration in King County was the integration of environmental, social equity and public health policies that produced groundbreaking work on climate change, health care reform, affordable housing, mass transit, environmental protection, land use, and equity and social justice.

Sims is also a proponent of Smart Growth programs and the preservation of green space before it is lost to development. The policies he implemented in King County stopped costly sprawl and resulted in 96 percent of new construction being concentrated in urban areas with only 4% in rural areas.

Over the years Sims developed a reputation as a tireless legislator, working on a diverse palette of issues that led to advances in the areas of the environment, education, public safety and the protection of workers' rights. He credits his drive in part with marching alongside his politically active parents in the 1950's and 1960's during the civil rights movement led by Dr. Martin Luther King Jr. Those experiences honed in him a passion for civil rights issues that has been a guidepost throughout his career.

Sims was named Leader of the Year by American City and County Magazine in July, 2008 and was recognized as one of Governing Magazine's Government Officials of the Year in 2007. He has been honored with national awards from the Sierra Club, the Environmental Protection Agency and the National Committee for Quality Assurance. Sims joined Senator Edward Kennedy and California Governor Arnold Schwarzenegger as recipients of the 2008 Health Quality Award from the National Committee for Quality Assurance. Sims and King County are also recipients of HUD's prestigious Robert L. Woodson Jr. Affordable Communities Award for 2005.

Born in Spokane, Washington in 1948, Sims is a graduate of Central Washington University.